By Deana Johnson in Campus News, College Days on March 6, 2022
A physical altercation broke out among students in late January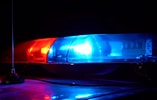 A physical altercation among a group of students has both the city of Ripon Police Department and Ripon College administration investigating.
The Ripon Police Department received a call on Saturday, Jan. 29 at 3:12 a.m. for an "altercation between students that occurred around 2 a.m.on the Ripon College campus," Ripon Police Department Chief Willam B. Wallner said.
Wallner could not release more information about the altercation at this time as the investigation is still ongoing. "The case has been referred to the Fond du Lac District Attorney's Office for review and charging decision. We are still awaiting their response and have no idea how long that may take." Wallner said.
Video footage of what a witness confirmed to the College Days was the altercation in question has been circulated electronically among the student body. 
The video footage appears to show that a group of young men began shoving and repeatedly punching another student while he and a female were walking along the side of Anderson Hall. During the altercation, a bystander jumped into the defense of the pair and was also shoved into the snow and repeatedly punched.
Alpha Chi Omega, a sorority on campus who allegedly had a member involved in the altercation, went to its Instagram to say, "Alpha Chi Omega does not condone or support violence on campus. We support and standby our sister …and all those affected by the incident," which led to multiple sisters to share the post on their personal accounts.
Other Greek Life organizations on campus followed suit, taking to their Instagrams with similar statements, including Alpha Delta Pi, Kappa Delta, and the Sigma Chi fraternity, which also allegedly had a member involved.
The Ripon College administration is also investigating this altercation.
"The College is using one of the avenues outlined in the student handbook called the Committee of Deans. The matter is still being investigated and adjudicated," Vice President and Dean of Students Chris Ogle said to the College Days in early February.
Ogle has not responded to a new request for an update on the matter.
Though the late January incident led to a police investigation, Ogle explained in early February that he believes students should feel safe on the Ripon College campus.
"Thus far the number of incidents is down from recent years, which is a positive reflection of the current student body," he said.  "We will continue to offer programs and individual sessions focusing on the need for students to respect one another and to settle differences diplomatically.  Addressing substance abuse and other personal issues needs to be constantly monitored.  Systems in place to use following incidents will always be made available to students at the same time that counseling and support are offered. A positive relationship with local law enforcement will be maintained."